Canada is the 2nd largest country in the world by area. Using manufacturer's sales representatives like JLT makes economic sense. JLT's business model saves principal manufacturers' money by default, because our services are at a lower cost in comparison to the costs of staffing a large geographic and culturally diverse area like Canada. But there's more to know –
JLT's company structure is tailored to the Canadian market. We've previously identified and continue to watch for regions of economic and technical innovation, and we base our operations in each of those major centres. As connected locals, we are able to better penetrate the market in search of new customers, while being closeby to our existing customers.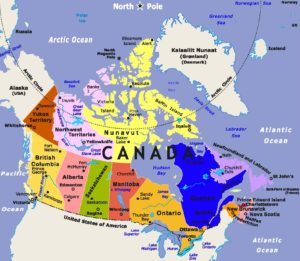 The Canadian technology market also has a lot of players, from distributors, to design engineers, to innovation centres. We have dedicated distribution teams committed to building and maintaining value added relationships with those key players.
If you'd like to learn more about the Canadian market and your company's' place in it, give us a call at 1-(416)-207-9877 or send us an email at sales@jlt.net and we can answer your questions quickly.